The Brexit negotiations have made "some progress" but more work is needed on specific issues, the EU's chief negotiator has said.
Following the latest round of talks in Brussels, Michel Barnier said they still had to see "sufficient progress" on the arrangements for Britain's withdrawal before they could move to the second phase of negotiations.
"We are not asking the UK for concessions, nor are we planning to make any concessions ourselves," he told a joint news conference with Brexit Secretary David Davis.
Mr Barnier said the sixth round of talks had largely involved "deepening discussions, clarification and technical work".
He said his "top priority" was to secure sufficient progress on the issues of citizens' rights, the border with Ireland and Britain's "divorce bill" by the time of the next EU summit in December.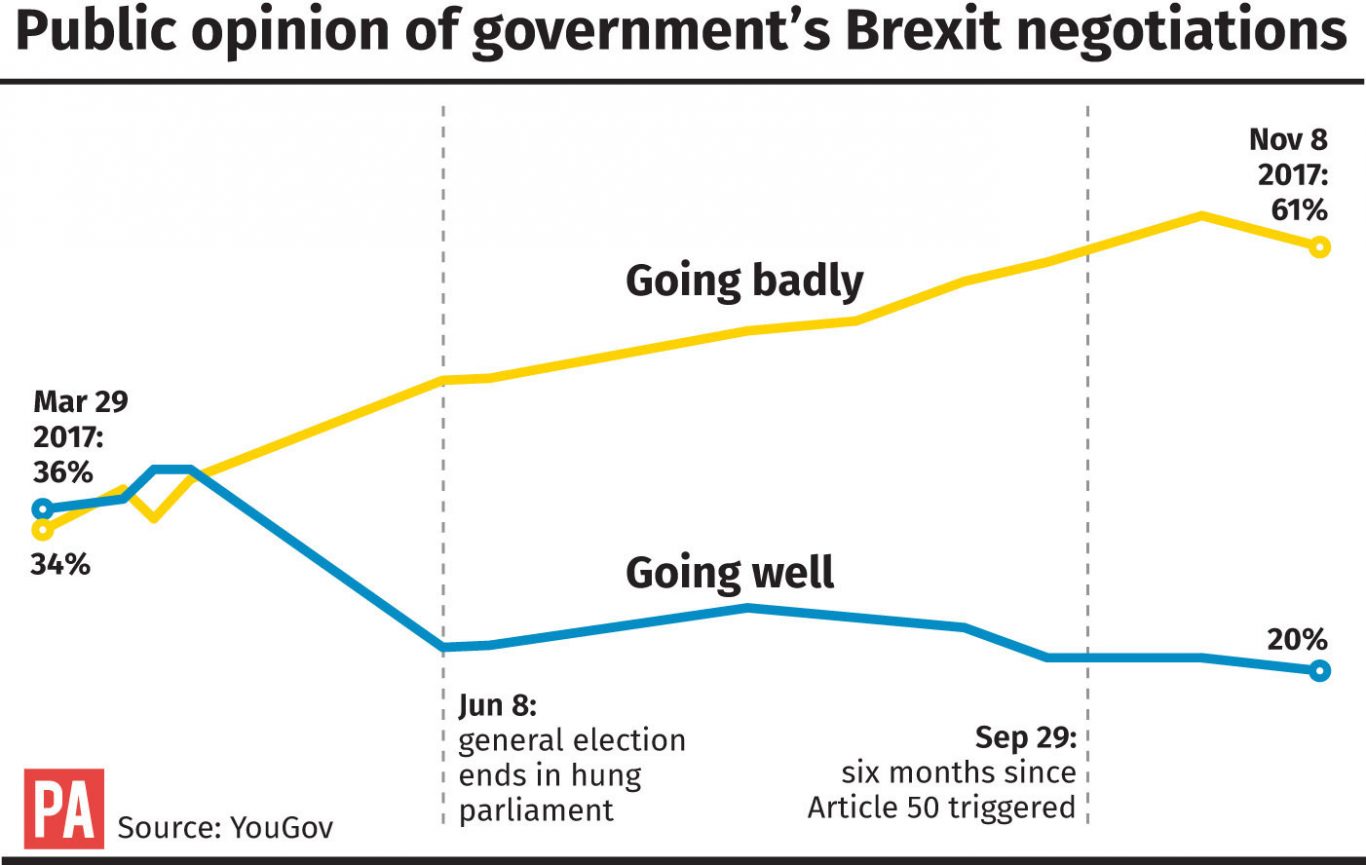 "Only sufficient progress – that is to say sincere and real progress – on the three main key issues of these negotiations will enable the triggering of the of second phase of our negotiation," he said.
Mr Barnier indicated that he would need further clarification from the UK on its positions within two weeks to be able to recommend to European leaders that "sufficient progress" has been made at December's summit.
Mr Davis said the negotiations had narrowed to "a few outstanding – albeit important – issues".
He said: "Now is the time for both sides to move together to seek solutions.
"This is a serious business. If we are to find a way forward it will require flexibility and pragmatism from both sides.
"This is now about moving into the political discussions that will enable both of us to move forward together.
"We must now look ahead to moving our discussions on to our future relationship.
"For this to happen, both parties need to build confidence in both the process and indeed in the shared outcome."
The UK was "ready and willing" to engage with Brussels "as often and as quickly as needed" ahead of the December 14-15 summit, he said.
"But we need to see flexibility, imagination and willingness to make progress on both sides if these negotiations are to succeed and we are able to realise our new deep and special partnership."