The 41 construction workers trapped in a collapsed tunnel in northern India for more than a week are finally getting hot meals.
The food was provided on Tuesday through a newly installed steel pipe as rescuers work on an alternative plan of digging toward the trapped workers vertically.
The meals, made of rice and lentils, were sent through a six-inch pipe pushed through the rubble late on Monday, government spokesperson Deepa Gaur said.
For the last nine days, the workers have survived off dry food sent through a narrower pipe. Oxygen is being supplied through a separate pipe.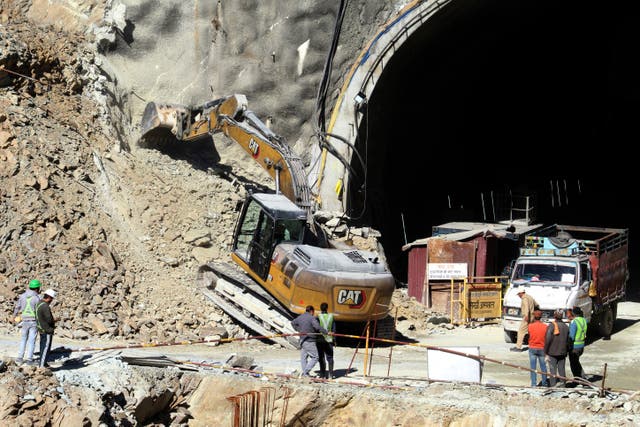 On Tuesday, officials released a video after a camera was pushed through the pipe, showing the workers in their construction hats moving around the blocked tunnel while communicating with rescuers on the ground with walkie-talkies.
The tunnel collapsed in a mountainous region of Uttarakhand state, which has proved a challenge to the drilling machine which broke down as rescuers attempted to dig horizontally toward the trapped workers.
The machine's high-intensity vibrations also caused more debris to fall, prompting officials to suspend rescue efforts briefly.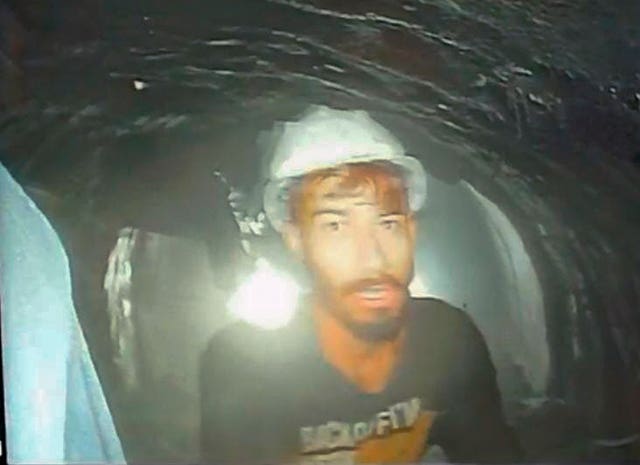 Rescuers are creating an access road to the top of the hill from where they will dig vertically.
Drilling will take a few days and debris could fall during the operation, officials said on Monday.
Rescue teams will need to dig 103 metres to reach the trapped workers — nearly double the distance as the original rescue attempt.
Authorities said they would also continue digging horizontally from the mouth of the tunnel toward the laborers.
They have been trapped since November 12 when a landslide caused a portion of the 2.8-mile tunnel they were building to collapse about 200 metres from the entrance.
Uttarakhand is dotted with Hindu temples, and highway and building construction has been constant to accommodate the influx of pilgrims and tourists.
The tunnel is part of the Chardham all-weather road, a flagship federal project connecting Hindu pilgrimage sites.
About 200 disaster relief personnel have been part of the rescue operation.