The Duke of Sussex's lawyers are planning to ask ministers for permission to use confidential Leveson Inquiry documents in his legal action against the publisher of the Daily Mail, the High Court has been told.
Harry, alongside a number of other high-profile people, is suing Associated Newspapers Limited (ANL) over denied allegations of unlawful information gathering.
In a judgment earlier this month, a High Court judge ruled that the legal challenges could continue but could not use information drawn from ledgers given by ANL to the Leveson Inquiry into press standards in 2011 and 2012.
ANL argued that the documents were provided with the understanding that they were confidential and were covered by publication restriction orders over their use.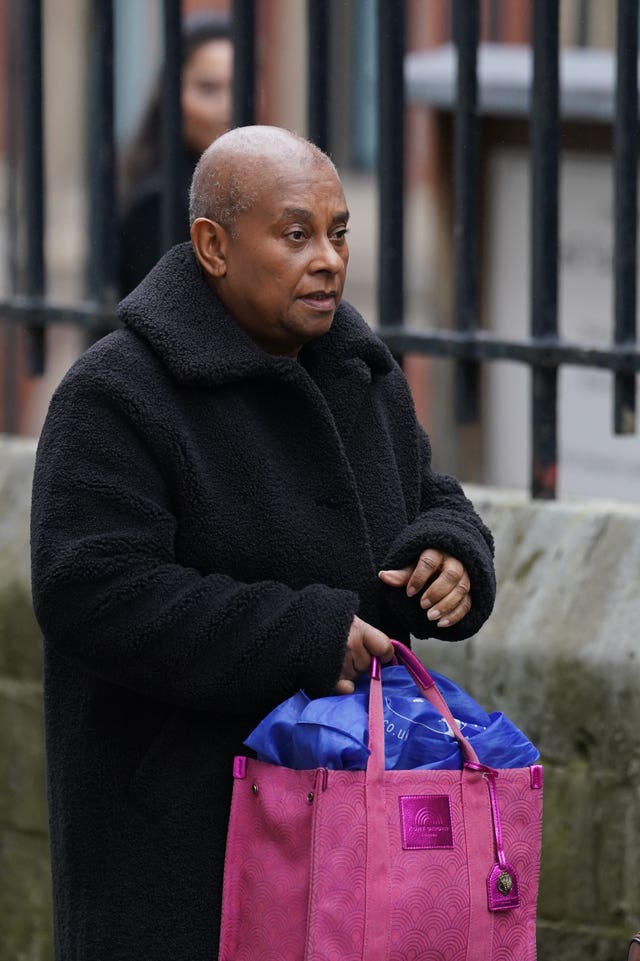 Mr Justice Nicklin concluded that Harry's lawyers using information from the ledgers to support his case was a breach of a restriction order made by the inquiry's chair Sir Brian Leveson.
At a follow-up hearing in London on Tuesday, the duke's barrister David Sherborne said his legal team's "next step" was to write to the Government over varying the Leveson Inquiry restriction to allow material to be used.
The court was told by ANL that it had rejected a request to hand over the ledgers voluntarily and would oppose a bid to ask a minister for access to them.
Adrian Beltrami KC, for the publisher, said in written arguments that in a situation where "much, if not all" of the cases brought by the duke and others "may be unsustainable when shorn of information illegitimately drawn from the ledgers" there could be "no safe assumption" over whether they can be disclosed at a later stage.
He said the ledgers had been given to Harry's lawyers in breach of "clear obligations" of confidentiality, adding lawyers had "acted tactically and cynically in seeking to use such illegitimately obtained information to support their speculative claims".
Mr Beltrami said any argument that ANL's refusal to share the material "is merely a delaying tactic" at this stage in the legal action was "wholly misplaced and strongly rejected".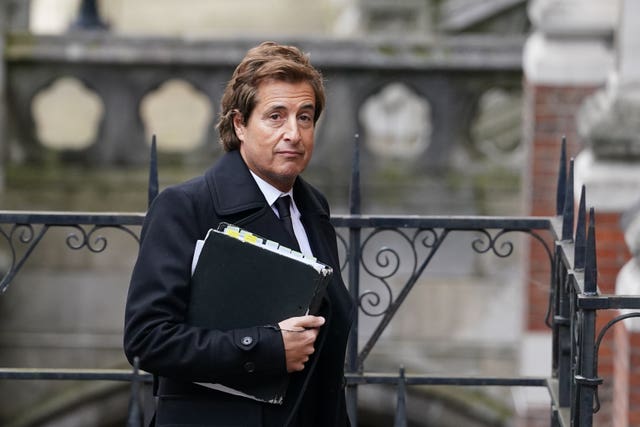 Mr Sherborne, representing Harry and other individuals, said in written arguments that there appeared to be "no rationale" for ANL refusing to provide the "plainly relevant" documents at this stage "other than perhaps to score a tactical advantage over the claimants and delay progress of the claims".
The barrister said that given ANL had described the legal challenges as "preposterous" and said that it has "nothing to hide" it would be "surprising" for the publisher not to provide the material voluntarily.
"The claimants ask, rhetorically, what legitimate reason is there for the defendant not to do so if it genuinely believes that the allegations of unlawful conduct made against it are without foundation, as it has so repeatedly claimed," Mr Sherborne said.
The hearing, which dealt with consequences of the ruling, including the payment of legal costs, concluded on Tuesday.
A further case management may be held in early March next year.
Harry is joined by singer Sir Elton John in suing ANL, as well as campaigner Baroness Doreen Lawrence who watched some of the hearing from a public gallery at the Royal Courts of Justice.
The trio are among a group – including Sir Elton's husband David Furnish, actresses Sadie Frost and Liz Hurley and ex-MP Sir Simon Hughes – accusing the publisher of carrying out or commissioning unlawful activities such as hiring private investigators to listen in to phone calls, intercept voicemail messages, and "blag" private records through deception.
ANL, which firmly denies the allegations, previously asked Mr Justice Nicklin at a hearing in March to rule in its favour without a trial, arguing the legal challenges were brought "far too late".
But the judge ruled ANL had "not been able to deliver a 'knockout blow' to the claims" in his judgment on November 10.
Following the ruling, ANL said in a statement: "As we have always made unequivocally clear, the lurid claims made by Prince Harry and others of phone hacking, landline tapping, burglary and sticky-window microphones are simply preposterous and we look forward to establishing this in court in due course."